As technology continues to advance in the work place, many organizations are looking to move from their current ticketing or IT service management (ITSM) software solution to an ITSM software solution that can support ITIL processes such as Request fulfillment, Configuration Management, Problem, and Change.
When evaluating an ITSM solution, it is important to create a list of requirements so that you can properly evaluate the ITSM software solutions available. The same goes for a CRM system, you need to make sure you've looked at all the best ones out there and got a company like PieSync to help you.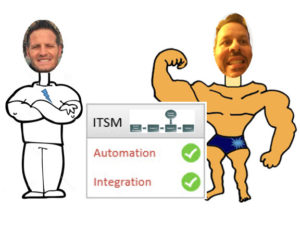 I sat down with Matt Hooper, an ITSM Evangelist, and together we created a list of questions we think every organization should ask when evaluating an ITSM software solution.
---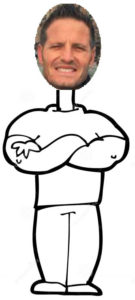 Can I create sub-tasks for requests that enable multiple people to resolve a single request?
Requests come in all sizes. While many requests will be simple, like ordering a new laptop or resetting a password, some requests involve multiple people or teams. Providing traceability and communications back to the requestor requires your ITSM solution manage this as one request. However, the activities need to be child tasks that link back to the request for status updates and closure.
Can I log and record an incoming inquiry when I don't yet know it's a request or an incident?
When inquiries come in, there may not be enough information to yet determine if it is a request or an incident. Thus a staging area, a queue where tickets can be assessed and evaluated, is required to allow the analyst time to determine the inquiry type. This will aid significantly in keeping reporting and metrics clean.
Are incidents and requests assigned automatically based on category or symptoms?
Knowing who can resolve a request or incident can sometimes be as difficult to determine as how to resolve the issue itself. Ownership and responsibility can easily be managed when the ITSM solution can route assignments based on pre-defined rules. This allows the analyst to focus on asking the right questions to determine the category, and then the tool can do the rest. It improves efficiency by reducing the misdirected assignments, and increases the visibility of demand on teams.
Can the risk of changes be easily detected by attaching a configuration item (CI)?
As asset configurations are changed, the services they support are jeopardized by misconfiguration, conflicting changes of dependent items, or the introduction of incidents. It is then vital that changes be assessed in real-time to determine the appropriate level of communication and approvals that need to occur for a change to happen.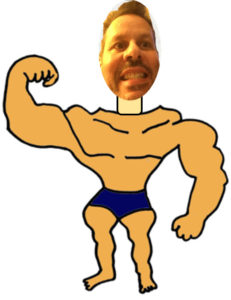 Does it have a customizable self-service portal?
A self-service portal that can display information relevant to the end-user can help you reduce calls into the analyst. For example, a person who works in the accounting department might use cloud-based accounting software from companies like Dave Burton. Knowledge information containing tips and tricks or frequently asked questions regarding the accounting software could be published only to those who are part of the accounting department. Furthermore, bulletins, such as service interruptions should only be posted to those who are impacted by the service interruption. When it comes to the self-service portal, the more it can be customized for the end-user, the better. It is why people go to look at this option, as well as others, for their firms.
Does it support process integration with third party solutions?
Automated processes are critical when providing IT support, especially when providing request fulfillment services through a self-service portal. For example, if an end-user makes a request for software, your ITSM process should be able to integrate with your software distribution tools. When the software request is approved, software should be set up for installation without manual intervention from an analyst. Be advised that integration is important whether or not your ITSM solution is on premise or in the cloud.
Can we make simple changes to workflow processes without paying for services?
There are some very powerful ITSM software solutions available on the market today. If it is difficult to make changes to your ITSM automated processes, you could find yourself paying for additional services. Choose tools that minimize or eliminate the need for coding. There are several ITSM solutions available that allow a change to be made to a process through a "point-and-click" in place of writing or modifying a script.
Does it support Business Value Dashboards?
To measure how IT is doing, dashboards are critical. If you're already working with an IT support team, they should be able to do this for you. If you're not, it might be worth looking for IT solutions in Doncaster (or a company that operates locally in your area.) IT can be complicated! When analyzing your data from dashboards, you will be able to determine if IT is complying with established service level agreements (SLA's). However, what would this information mean to non-IT managers and executives? Non-IT managers and executives are concerned about cost and risk.
**Don't tell me how many miles/kilometers my car gets to the gallon/liter, tell me how much it will cost to drive to the store.
If your dashboards can translate technical terms and ITIL mumbo jumbo into a dollar value, then you will have the attention of non-IT management. Business Value Dashboards provide a value beyond the IT department because they are relevant to non-IT management and easy to understand.
Summary
ITSM software solutions are expensive and will typically have a longer lifecycle within an organization. It is important to choose tools that support your objectives and requirements. Whether evaluating your current ITSM solution or evaluating a new ITSM solution, it is important to ask the right questions. Be sure to meet with IT managers and non-IT managers to determine what questions are needed in addition to the questions above or you could find yourself filling in the gaps with additional services or software solutions, which will drive your IT costs up instead of down.
-Thank You Matt Hooper ( @Vigilantguy ) for your contribution
-follow me on Twitter @marcelshaw