As technology advances at such a rapid pace, many IT solutions become outdated very quickly. If organizations want to stay competitive and up-to-date with current technology, they need to stay informed about future technologies or their current solutions become quickly outdated. If you're one that would need a companies help with hosting, maintenance and the security of your website, you could look into the services offered by https://www.hostiserver.com/ and other companies.
With regards to IT service management (ITSM), here are five technologies to watch that impact ITSM solutions in the future:
Internet of Things (IoT)
Security and Compliance
Security Broker Authentication
Predictive Analysis
Virtual Reality
Internet of Things (IoT)
We will see an impact to ITSM solutions from IoT in two areas, CMDB and ITAM. To support IoT, ITSM processes and tools need the ability to integrate into IoT APIs.
Network systems and applications are typically provided access with Identity and Access Management (IAM) technology; however, IAM would be overwhelmed with the relationship and access demands required by IoT. Therefore, the Identity of Things (IDoT), which is an extension of IAM applies a unique identifier (UID) to IoT devices. This allows you to control relationships and access between the IoT and other entities inside and outside of your organization.
Gartner says, "IT asset management (ITAM) and software asset management (SAM) systems have traditionally managed IT and software assets of all types. The IDoT will assume some functional characteristics of ITAM and SAM within or integrated with IAM architecture, or be linked to ITAM as attribute stores."
Without proper tracking of IoT devices and their configurations, it is difficult to apply security policies. ITAM and a CMDB will be critical for tracking the influx of IoT devices that are expected to hit company networks over the next several years.
Security and Compliance
Security is the number one priority in most organizations; however, not all organizations have integrated their security with IT service management processes. ITIL security management defines best practices when planning, controlling, analyzing, and maintaining security policies and processes to protect sensitive data.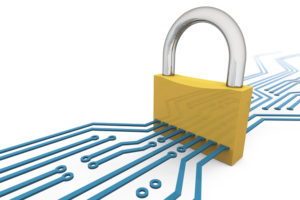 It is important to build processes that integrate security management into change management processes if organizations are looking to minimize risk in the future. Over the next few years, IT organizations should expect to see more integration capabilities from their ITSM solution providers, which will allow them to integrate their security tools.
Some organisations opt to simplify their network management by letting another company take control of ensuring the security and reliability of the network remotely. An example of a company offering this solution is this sd wan provider. Such solutions which manage a business's network security, performance and reliability are proving a popular investment for companies seeking to remain ahead of the competition; another example of network management software is Indeni's solution.
Security Broker Authentication
As IT solutions move into the cloud, many organizations will implement a cloud access security broker for authentication.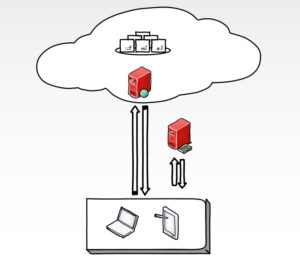 Cloud Access Security Brokers (CASBs) can be on-premises or cloud-based. CASBs enforce security policies prior to allowing access to cloud resources.
Gartner says, "By 2018, 50 percent of enterprises with more than 1,000 users will use cloud access security broker products to monitor and manage their use of SaaS and other forms of public cloud."
IT service management need to be prepared to support those having difficulty accessing the organization's cloud solutions using CASBs
Predictive Analysis
In order to make informed decisions, it is important to understand current network service impact and costs. This is accomplished when current data as well as historical metrics are analyzed in order to predict future behaviors or to understand unknown events.
Predictive Analysis helps IT service organizations distribute workloads based on data from multiple sources.
Many ITSM software solutions are expected to add predictive analytics capabilities to their service management solution; however, these features are not useful if the IT organization does not have the expertise required to understand the data provided by these tools. IT organizations should consider employing a data scientist if they want to take full advantage of all the data and metrics that IT service management tools will soon deliver, they could even look at having employees start a data science bootcamp so they can educate the workforce on understanding predictive data, training an existing employee in these areas could be cheaper than hiring a specialized employee.
Virtual Reality
Virtual Reality (VR) solutions could soon work their way into the IT business environment. Knowledge management is a challenge for many organizations. In the near future, don't be surprised to see IT organizations flirt with VR technology as they advance their employee training services.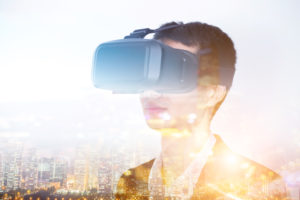 Research and Markets believes that the industry will see over 60% growth every year for the next five years, transforming it from a fringe technology enjoyed by the techy few into a major medium for gaming, entertainment, and business.
VR could one day become a component of your Knowledge Management offering if the technology is retrofitted and accessible via an ITSM self-service portal.
-follow me on Twitter @marcelshaw