Do you like your IT Asset Management Job? If so, take my advice and avoid making 10 common mistakes when it comes to managing IT assets: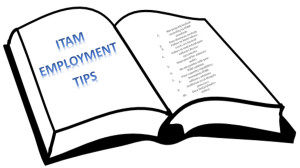 Not properly trained according to ITAM standards
Poor discovery strategy
Failure to know where assets are located
Failure to understand your software license agreements
Unprepared for software audits
No integration with your ITSM solution
Poor reporting capabilities
Incomplete ITAM software solutions
Inefficient asset lifecycle processes
Over budget/under-deliver
Not properly trained according to ITAM standards
Nothing is better than knowing how to do your job. If you are an IT asset manager, get some ITAM training so you can do your job properly. Managing IT assets without ITAM training is like managing an ITSM solution without ITIL training, so be the best you can be. Also, take comfort in some reports that suggest that IT asset managers make a higher salary than other IT jobs.
Poor discovery strategy
If your discovery strategy doesn't include a way to get data from multiple sources, you might come up short when you build IT asset reports. Be sure to have discovery tools that do the following:
Discover network devices
Discover installed software
Integrate with discovery tools such as barcode scanners
LDAP capabilities
Discover databases
Procurement integration strategies
If your discovery strategy is incomplete, you could become an unemployed IT asset manager that needs to be discovered.
Failure to know where assets are located
If you are an IT asset manager and you are asked to provide a report showing where IT assets are located, I suggest you have that information available. Furthermore, you might want to make sure you know which department the IT assets belong to and who currently uses them. Executives that dish out money for an IT asset manager will not be happy if you can't provide this basic request.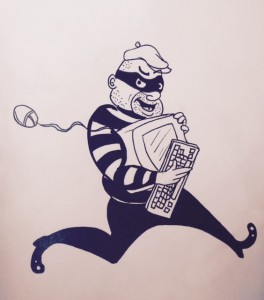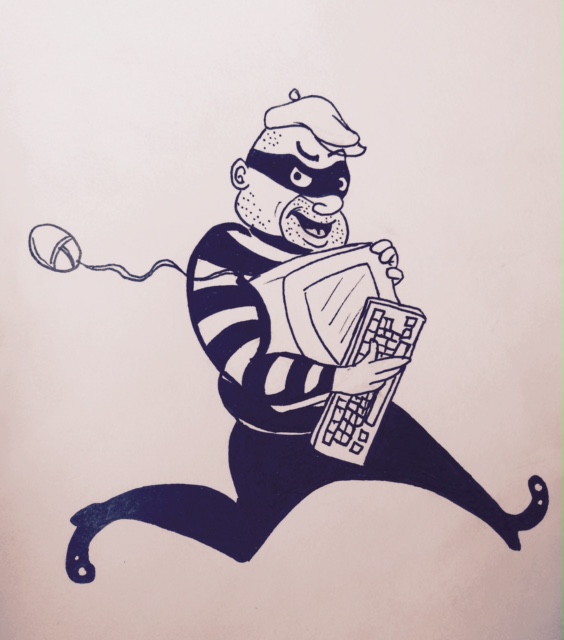 If you don't know where your assets are located, then you might not know if assets mysteriously walk out the door. Don't be the manager named in the news for a major security breach. Not only could this cost you your current job, but also any future job that might come your way.
Failure to understand your software license agreements
IT asset management includes software asset management. If you are going to manage software, it might be a good idea to understand your software license agreements so that you don't install more than what you paid for. Not knowing how many licenses you own and how many are available could make you look foolish to other business managers, especially if your title is 'IT asset manager.'
Unprepared for software audits
If you are not prepared for a software audit, you could end up with unexpected true-up costs to pay for licenses and maintenance fees going back several years. This unexpected hit against your IT budget might be funded by your salary if management decides to off-set those costs by sending you out the door.
If you are prepared, you will sleep better at night knowing that Express Metrics claimed: "Respondents whose organizations have implemented IT asset management (ITAM) tools report a 32% lower audit rate within the last two years than organizations with no such tools."
No integration with your ITSM solution
If you don't have integration with your ITSM solution, you might not be able to explain the total costs of your IT assets. When management asks your opinion about hardware vendors, you might be able to give an answer but, without ITSM integration, you might not be able to back it up, which could make you look uninformed. This is not a good look for an IT Asset Manager.
Poor reporting capabilities
Be sure you provide reports with meaningful detail to your non-IT business managers and executives. If your reports are over their heads, your head might be next.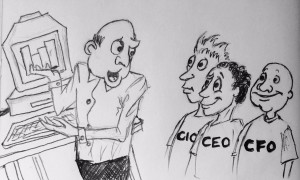 Use BVDs to translate your IT data so that it displays things such as revenue, cost, and risk. The executives will love you for it because you will help them make better decisions regarding IT. Without these types of reports, executives will not fully understand the value you provide which could cost your job if ever a reduction is required.
Incomplete ITAM software solution
Beware of ITAM solutions that only do a portion of asset management. You might have good software to help you understand how many software installations are out there; however, if there is hardware on your network that is not tracked, you might be surprised when you receive the bill after a software audit.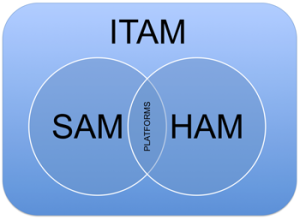 Remember, ITAM includes both software and hardware. Surprises are not well received from executives, so not tracking your software and hardware could surprise them with unexpected costs, which then costs you unexpected free time.
Inefficient asset lifecycle processes
Asset lifecycle is a very big part of ITAM. Some suggest that 80% of ITAM is process. Be aware that ITAM processes will touch every organization.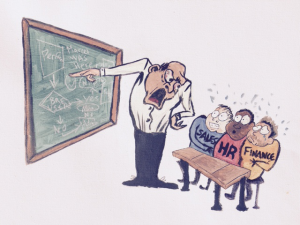 Don't be an ITAM dictator. Be sure to include each department when building ITAM processes or you might find it difficult to get other departments to buy-in to your solution. If the non-IT business managers are not with you, then they are against you, and the odds will be stacked against your job.
Over budget/under-deliver
Be sure to understand the full cost to implement your ITAM solution. Remember, the vendor demo is much different than an implementation. Take the time required to fully evaluate processes, software solutions, and the hours required to build your ITAM solution or you might find yourself under-delivering on the solution. Spending more money than expected might be the only solution.
Whether you are over budget or you under-deliver an ITAM solution, it doesn't help you when it comes time for evaluations. Don't be that person, or you might be the next casualty when the budget is evaluated. If you want to help yourself with your job and show your competence, look at getting into an MBA degree with help from Fortuna Admissions, this can stand you in better stead and show your bosses that you are serious about your job.
-follow me on Twitter @marcelshaw